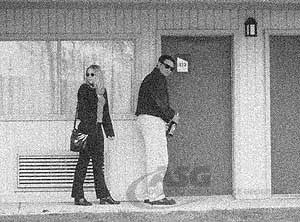 If you can barely afford to pay your bills, can you really afford outside booty? Can you buy gifts for your spouse and your other woman/man?
According to the Boston Herald, no.
Professional snoops say they suspect some would-be philanderers may be too cheap to cheat, while indignant spouses are forced to swallow their pride rather than push confrontations that could lead to an expensive divorce.
And who wants be with a married person who can't give them anything? You might as well date a broke single man. I wonder if cheating sites like Ashley Madison are taking a hit?
And does this mean that when the recession ends that people will begin cheating again or are the tough times making marriages strong?