It's almost Valentine's Day and if you want to take your date out and don't want to wait hours and hours for dinner or pay a lot of money, here are five everyday places where you won't find a wait on Saturday.
1. McDonald's.
I bet you're thinking, Sally, you've lost your damned mind. Maybe. But you can make a date at McDonald's sweet. Remind your love of the times you two used to meet there when you were younger, that is if you're in a long time relationship. If your relationship is newer, tell your partner that you wanted to keep today simple and sweet. Order a milkshake or a sundae and share it. After leaving McDonald's (weather permitting) head to a park for a walk.
2. The lake at University Place.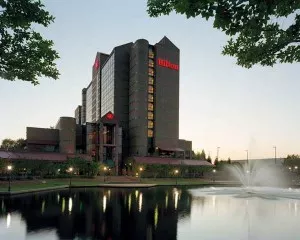 If the beautiful weather we've been having holds out, a nice stroll along the lake is a great way to connect on Valentine's Day. You and your partner can talk and destress. Exercise also releases pheromones.
3. Center of the Earth Art Gallery.
Walking around an art gallery and pointing at the different works of art will give you a glimpse inside your partner's mind. Center of the Earth in NoDa has loads of different types of art. It's going to be a fun time.
4. Check out the erotica section in a local book store.
This is self-explainatory. After reading some steamy passages in these books, you and your mate will be rushing home to rip each other's clothes off.
5. Get some street meat.
Head into Uptown late Valentine's night and share a hot dog with your sweetie. Uptown Charlotte at night is a totally different place and watching your woman (or man) eat a hot dog, might cause your nature to rise in an unexpected way.