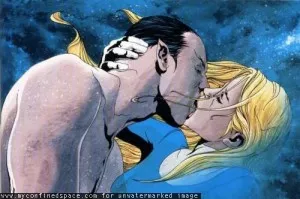 Ashley Madison, the Web site for people who are married but looking got a lifetime ban from the NFL.
You'd think they were Pacman Jones.
The Web site, which has the tagline, "Life is short, have an affair," wanted to buy some expensive ad time during the Super Bowl, but was turned down. I guess the NFL is recession proof.
The Super Bowl recently determined that some things go beyond the pale of acceptable advertisements. Ashley Madison, a matchmaking service for people seeking extramarital affairs, was informed that, not only was it not permitted to advertise in the Super Bowl program, but it would not be allowed to advertise in any NFL game program, ever.
Is the NFL afraid that its fans have never heard of married people shagging someone else? Or, that its players and employees haven't cheated before.
It's odd that the NFL would say no to Ashley Madison since 90 percent of the most famous Super Bowl commercials have half naked women in them.
People are going to cheat whether they see an ad during the Super Bowl or not. And by the NFL telling Ashley Madison no, they've given them the best kind of advertising: free!
Every news outlet is going to talk about this between now and the Super Bowl. Wait until the Inauguration is over; this is going to be the next big story.