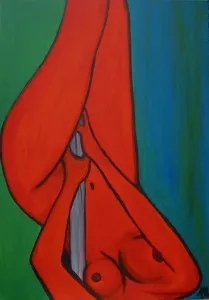 The days of going to the "titty bar" with just the boys are over.
Just ask Lou, one of the managers at Club Onyx on Pineville Road.
Couples are always welcomed there.
But what is there to do for a couple in a QC strip club?
"We do have a separate room that they can go to and play pool together," Lou says of Onyx. "We have food and drink specials."
The Men's Club has free couple's night this Saturday.
Brad Fuller, general manager of The Men's Club, says strip clubs are no longer an all boy's club.
"Strip clubs have changed over the last five years and it has become acceptable and a very safe environment for ladies," says Fuller. "It gets [couples] motivated for more activities when they get home."
At couples' parties, Fuller says about 50 to 75 couples show up. Though it's not promoted as a "swingers event," he says some people in that lifestyle meet other interested parties.
But couples' parties aren't the only time the Men's Club sees couples.
"We see couples every single night," he says. And single women, too. Not only is the Men's Club a strip club, but it's also an acclaimed restaurant.
"We have hotels all around us, so we have single women who will come in and sit at the bar and have a drink," Fuller says.
A couple's experience, Lou says, is really up to them. "You have to first have an open mind. The one thing that we can provide is that we give couples that extra room, so if they aren't comfortable with it, they can go into that other room and play pool and there's another bar in there. It makes the environment a little easier."
But here's an FYI to single ladies: sometimes you do need a man.
Lou says it's cheaper for a couple to get in than a single woman.
"We charge more for women by themselves," he says. "Tuesday, Wednesday and Thursdays, regular price for a single female is going to be between $20 and $30. With a male, it's going to be $15 to $20 [for a female]."
At The Men's Club, women aren't charged extra to get in. They even host bachelorette parties, according to Fuller.
"In this industry, we were suspicious of women coming in the club. We thought they wanted to hook up with a guy and take them out of here," Fuller says. But now, women are welcome.
So, why not take your woman to the strip club?