The Deal: Dharma Lounge hosted Charlotte's Dirty Mega Party on Friday, July 8, with a high ollie contest and homemade bikini contest and I had to see what was up.
The Good: The skate contest was the first thing to catch my eye. Even though I didn't see many kids succeed at the hurdle, it was pretty entertaining to watch them crash and burn. Inside the room people were grouped together at bar tables like a high school cafeteria. I found myself in a sea of eclectic people from emo, punk, business and preppy. People were dressed grungy in torn clothes with messy uncombed hair, glammed up like a high fashion 80s model and the usual try-hards where they looked like they had stepped out of a GQ magazine. The cozy lounge area in the corner was perfect for my minute escape from the loud crowd and booming sounds coming from the DJ booth. Non-stop electric dance beats filled the room; however, I didn't see anyone actually step out and dance.
The Bad: The main reason I was so excited about going to the club was to see the homemade bikini contest. Unfortunately, it was going to be closer to the end of the night. I wasn't going to stay that long, and it seemed like the crowd agreed because I kept noticing people sneaking out.
The Verdict: Even though I had the major disappointment of not seeing the bikini contest, the bar's atmosphere itself made up for it. It's opposite from the typical Charlotte club scene with rap music — that is nice to get away from sometimes. You don't see the same ol' group of trendy fashionistas and gangsta swag guys grinding to the same top 40 hits we hear all the time.
And here are some photos.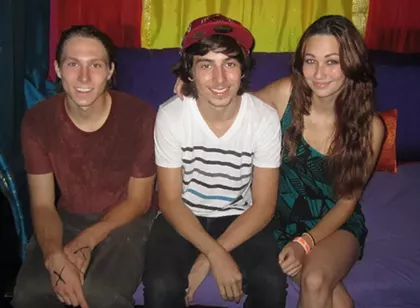 20 slides