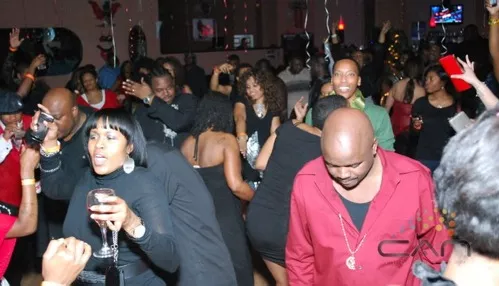 The Deal: Paradice Entertainment and promoter/photographer Clarence Young hosted a Pre-Valentine's reggae event at Twilight Caribbean Restaurant and Bar last Saturday, February 5.
The Good: A number of reggae events have been sprouting up in Charlotte lately, and Paradice Entertainment and Clarence Young cooked up a sweet Pre-Valentine's Day bash. The music was predominantly reggae with blends of old and current dancehall, roots, hip-hop and Soca tunes. Both DJs, Badala B and Almighty DJ Freedom, engaged the audience and kept the dance floor filled. The crowd was thick but not to the point where you thought you would spill your drink on someone's neck navigating through people. And the venue is relatively new and upscale with a comfortable atmosphere.
The Bad: The party ended around 2 a.m., which is common for Charlotte, but just doesn't feel right for a reggae party. It gave me that "Brooklyn, Eastern Parkway" vibe — wherein people usually get to the club by 2 a.m.
The Verdict: If you are looking to hear some good reggae in a comfortable environment you definitely want to follow these promoters. They have big plans for reggae in Charlotte.
For more information visit: Twilight Caribbean Restaurant and Bar:10210 Berkeley Place Drive, Suite 100. 704-295-0102. www.twilightcaribbean.com.
— Tiffany Hill