Special Advertising Section
1st Annual BAR MADNESS
While March Madness fanatics and bracket addicts fill up their local watering hole the staff here at CL thought it was only right to have some of the best bars get into the fun. Crowning our area's best bar is not going to be an easy task. Charlotte's best bar could be a hole in the wall, a neighborhood staple or a beat up pool hall that you'd dare not go into.
So we will let our readers decide…With your help we've narrowed it down from 32 of Charlotte metro's best bars and pit them against on another, shot by shot, in a bar brawl. We started at 32 and we got down to 1, over the past five weeks. And the winner of Bar Madness is ...
HARVEY'S!
Thanks to all who participated and voted.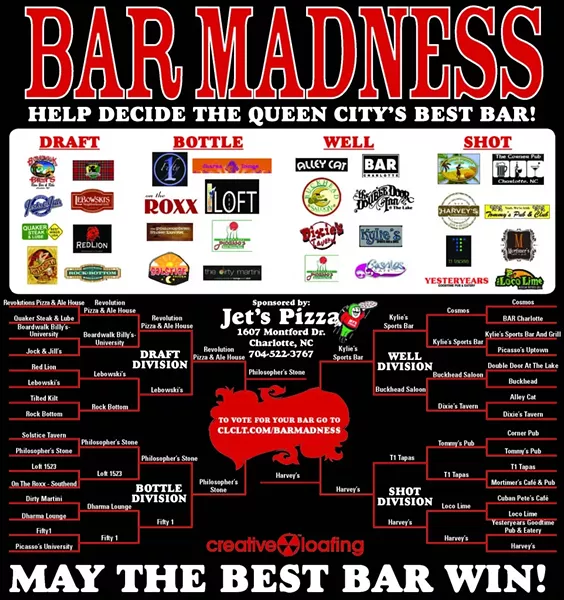 Read more about the bars that participated by clicking the links below...
[poll id = 35]