Cloak, the newest social network that's recently been featured in a slew of national media outlets, like the Tonight Show with Jimmy Fallon, NPR, CNN, TIME, Wall Street Journal, Newsweek, is exactly not that. It's a social network to help users
avoid
weirdos IRL. Or, as the creators more sensitively put it on their
Apple app download page
, they're offering "incognito mode for real life."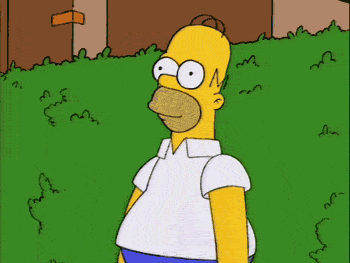 I, of course, had to sign up for this app when I heard that it gives you alerts when people check in on a location-aware network like Foursquare, Instagram, etc., for the sole purpose of avoiding them. While I don't always go about actively avoiding people, since I am so plugged into social media, I couldn't help but be curious about this antisocial social network. My inner urban explorer certainly can see the value in this, but my personal safety radar goes off.
I've downloaded and poked around. Here's what I think:
- Overall, this app is really cool in concept and execution. The reverse color scheme is a stark difference compared to the white space seen on Instagram, Facebook, etc. This lends itself well to the incognito feel the designers were very obviously keen to create.
- My only bit of criticism is that it doesn't have enough apps to connect into, yet. I'm interested in following this app's progression as they find more and more ways to connect into the digital world we're all constantly sharing. The most important thing for personal safety is being smart. If you can use this to be smart, whatever that means, that's an extra bonus about this app. I'm into that.

The customer reviews about the app are also worth a peruse, for hilarity's sake:

It's fun to play around with and it's a free app, so give it a go. This has me thinking: If I want to avoid this person, why are they on my social media sites somehow? Definitely something to ponder.

For more commentary, follow me on Twitter @dbirdy, for more photos peep my Flickr, if you're into the travel philosophy thing read my website, and to see a bunch of random and fun travel videos, subscribe to my YouTube channel!

Zero, zilch, none and no part of this post is sponsored by any of the above mentioned company or companies, nor would I ever present such a thing.