There's something about the harsh, extreme climates that makes ghost towns gritty yet amazing in the Old American West. In perhaps one of the most remote places, Rhoylite, Nev., stands what is surely the best ghost town in the U.S.
Fires, floods, famine and attacks from pissed-off American Indians unhappy at the new people invading their land are all things early gold rushers had to face. Yet, the promise of gold, silver and other precious commodities from America's new, large swaths of unmined land was so alluring that it didn't matter.
There's gold in them thar hills!
A mine nearby on the eastern side of Death Valley struck gold and 3,500-5,000 people had electric lights, running water, phones, multiple newspapers, a general hospital, a school for the kids, an opera house and even a stock exchange by 1907. Rhoylite was booming, and it's evident when you step foot into the city. The grocery store is even still standing:
This train car was used as a gas station:
Even more astonishingly is a 100-plus-year-old house made of bottles, yes, bottles, standing as a true testament to how using found building materials is (still) a legit option for sustainable housing:  
On the surface, everything seems pretty straightforward here. That is, until you start really looking around and find things like Albert Szukalski's super ominous-looking sculptures. This place is amazing.


What the, what?
As it turns out, these sculptures are part of an open air gallery called the Goldwell Open Air Museum. The pairing of art and desolate surroundings is breathtaking, and it's this pairing that brings the award home for Rhoylite. What a crazy, awesome, intense and beautiful place.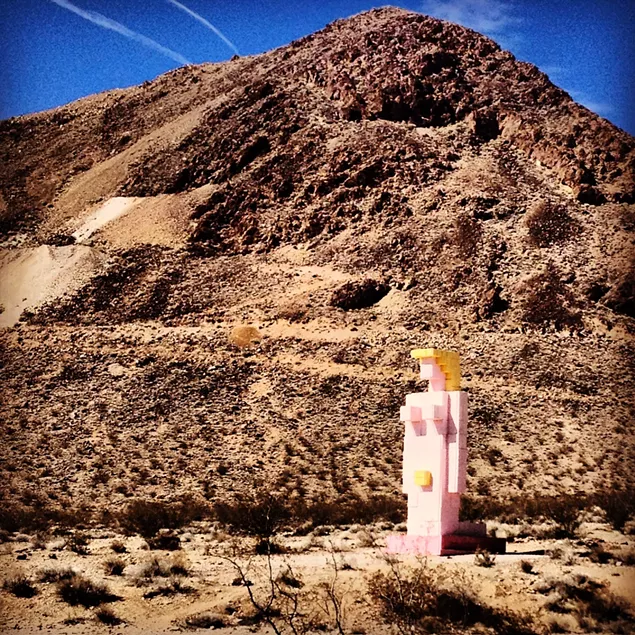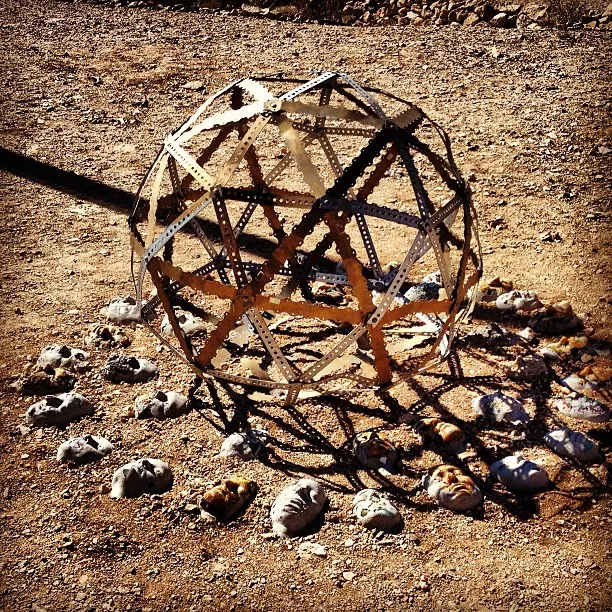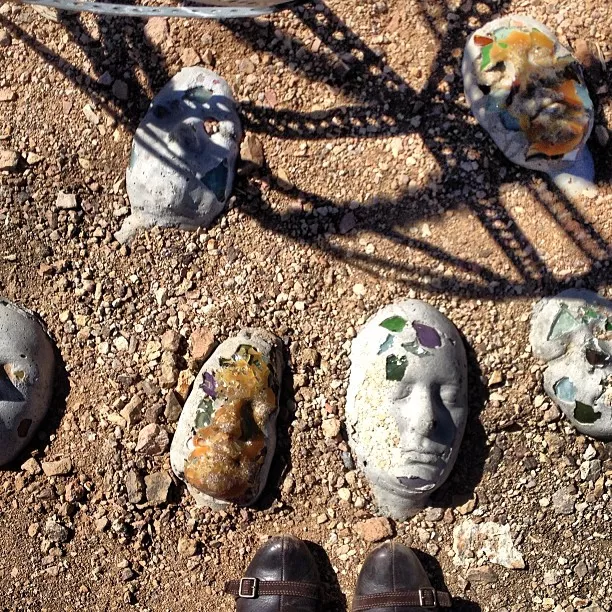 For more commentary, follow me on Twitter @dbirdy, for more photos peep my Flickr and to see all videos, subscribe to my YouTube channel here!