Ah, dinosaurs; the quintessential childhood fascination. Apparently, America had a national fascination with them back in the 1960s, and sculptures from this long gone
dinosaur renaissance
are curiously sprinkled all over the country.
They're everywhere! In California: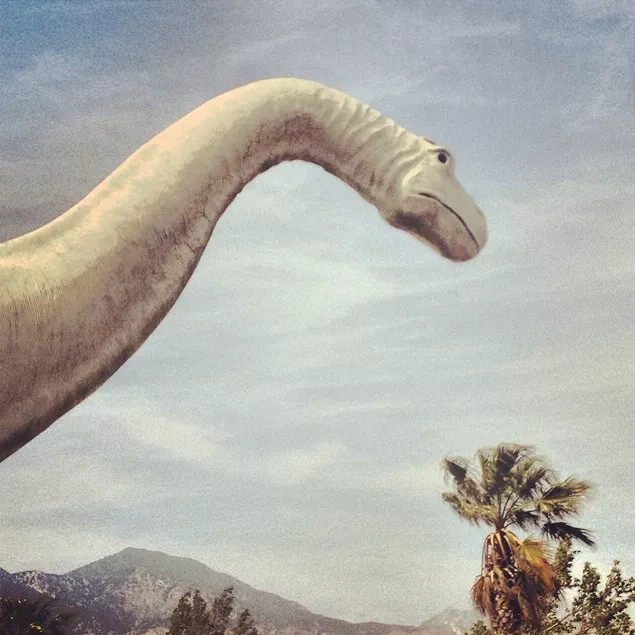 Is that a veiny brontosaurus head and neck or are you just happy to see me? Found in Cabazon, Calif.
In Williams, Ariz., parking lots:
Not dinosaurs, but close, can be found at Porter Sculpture Park
:
[jump]In playgrounds, scaring the kids:
In Charlotte's backyard:
Watching over us near Mount Rushmore:
No road and no tourist attraction leading out to it, this one is just a big vegetarian in a field, chillin', for no reason.
And, finally, in the middle of nowhere with nothing for an hour either way:

Have you spotted any dinosaurs? Holler if so in the comments!
For more commentary, follow me on Twitter @dbirdy, for more photos peep my Flickr and to see all videos, subscribe to my YouTube channel here!
BONUS: Spongebob's pad, just because.