Humans have long been fascinated by bones. We've been decorating and making
cathedrals
,
guns
and
museums
out of them for years.
But, there's nothing more personal than decorating your yard with the remnants of mammals past. Over the last three months I've seen a number of really creepy, yet very interesting homes. Here are my top 3 ranked by which is most elaborate, beginning with No. 1, this yard near Curt Gowdy State park in Wyoming:
There are also bones to be found in California at this home near Quail Lake:
People even decorate their entire ranches with hundreds of cow skulls, like this place in South Dakota in the Oglala National Grasslands: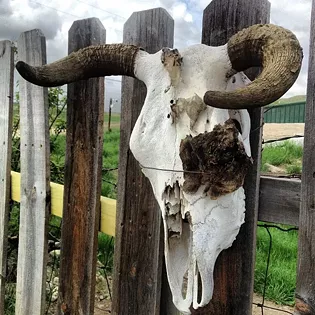 5 slides
The world is a wild and wonderful place.

For more commentary, follow me on Twitter @dbirdy, for more photos peep my Flickr and to see all videos, subscribe to my YouTube channel here!