Feet finally on U.S. soil again, I took a trip up north of Charlotte this weekend to Barnstock '12, a two-day camp-in and concert festival in Huntersville, now in its third year.
Sugar Glyder, signed to national record label ORG Music, which is a part of Warner Bros Records, played a really stellar set yesterday, and I was happy to be back in America, finally.


The party drew 300-ish of all ages seeking good, clean fun and wow, Barnstock '12 delivered! If there was any question about what kids in the South are doing in the summer, it's partying in fields and barns. Even the backstage barn (how many members of Sugar Glyder can you spot?) was pretty sick:
The final act of the festival was Brody & Choch, of local fame. If you haven't seen these two brothers get weird on the stage, then you are certainly missing out. Their stage presence is electrifying, and it's no wonder they've got such a loyal following!
Barnstock '12 raised money for Second Harvest Food Band of Metrolina, American Red Cross, the Davidson Fire Department. There was also a sand volleyball tournament scheduled in honor of Queen's College volleyball player battling Non-Hodgkin's Lymphoma. Kids rockin' out in a field for charity. Very cool. Very cool, indeed.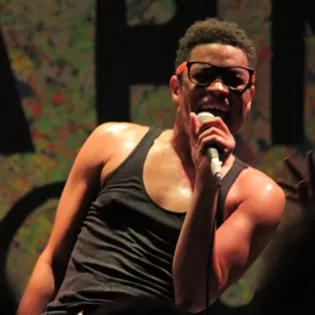 7 slides